Pool Tek of the Palm Beaches
Pool Tek of the Palm Beach's employees are dedicated craftsmen who are a crucial asset to our existence. We stand behind them and the pools we build with pride. Our technical expertise and custom design is delivered with solid construction that actually exceeds requirements set by the South Florida Building Code. And our expertise doesn't end with construction. We also repair and renovate pools to look as if they were new. We will bring life back into your old pool!
Pool Tek of the Palm Beaches can answer any question you many have. Give us a call. We look forward to hearing from you.
The Choice for South Florida Pool Builders...
Pool Tek of the Palm Beaches is a state licensed residential and commercial swimming pool contractor specializing in remodeling and renovating of existing pools and new construction of custom gunite swimming pools, spas, and fountains.
State License
Pool Tek of the Palm Beaches is family owned and operated. We are able to cover a broad range of needs that you may have, yet we pride ourselves on being able to greet you on a first name basis. Our outstanding reputation is built on dedication to customer service, high ethical standards, and a highly motivated professional staff.
Pool Remodeling Services
Pool Tek of the Palm Beaches takes pride in the quality and service we provide when remodeling your existing pool, spa or fountain. Whether you need resurfacing, new tile, new deck or any other repair, Pool Tek of the Palm Beaches can help give your old pool or deck the "Facelift" it so greatly deserves.
Explore recent remodel projects
Under the Virginia Graeme Baker Act as set forth by the Florida State Health Department, all existing pools and spas must be brought up to code per CHAPTER 64E-9 PUBLIC SWIMMING POOLS AND BATHING PLACES. Pool Tek of the Palm Beaches is an industry leader in Florida Laws and Codes. We invite you to browse our commercial website section and contact us for more information.
---
"To the entire Pool Tek of the Palm Beaches staff:

The Marks family sincerely thanks you for the outstanding job you all did at our home. Our pool experience with you all from the very start to the unbelievable finish was exceptional. We are thrilled beyond belief and just can't get over the professionalism, care and concern, and overall expertise from each and every person we dealt with.

Our pool is absolutely beautiful and the patio and deck is gorgeous. The crew was meticulous, very well mannered, and was always courteous. Thank you again for the beautiful job you all did, we couldn't be any happier and our pool is absolutely stunning."
David and Audie Marks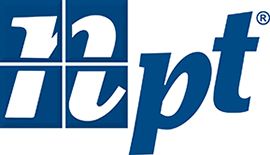 Pool Tek of the Palm Beaches, LLC
990 Stinson Way, Suite #213 • West Palm Beach, FL 33411
Phone: (561) 514-1514 • Fax: (561) 514-1573

Website Design Copyright (c) 2011, L.E.T. Group, Inc. All Rights Reserved.
email: office@pooltekofpb.com
Licensed and Insured - CPC# 1457104